Nestled in the heart of Lowcountry, Mt. Pleasant's waterways, oak trees, and proximity to Charleston, South Carolina, make it one of the most desired areas to enjoy a luxury lifestyle. Mt. Pleasant real estate features multi-million dollar homes with incredible amenities. Consider the following three updates for your Mt. Pleasant home to further expand your luxurious lifestyle.
Expand the kitchen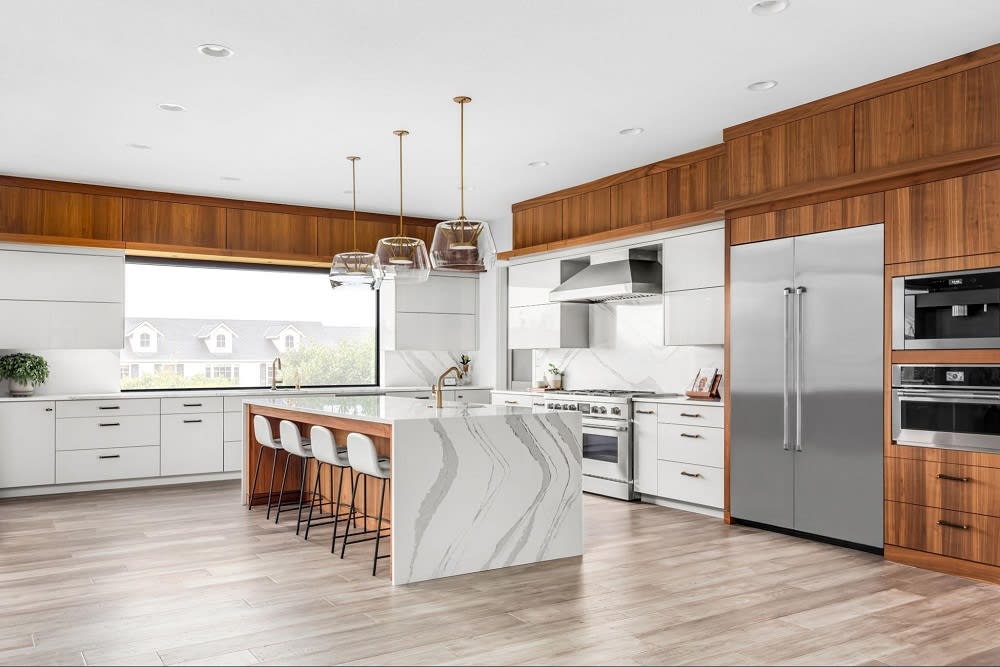 Photo courtesy of Shutterstock

At the heart of every home is the kitchen — it's where family and friends gather every day. A great way to upgrade your home is to open up the kitchen to other living areas.Your overall living space will become brighter and more inviting, and it will integrate your kitchen into the rest of the home. Add a small sitting area or a cozy, built-in window seat, or consider installing a desk and shelving to hold books and other decorative items. This makes the area a multi-purpose space.
Upgrading your kitchen appliances will instantly add beauty and make cooking more energy-efficient. Think about upgrading your refrigerator, dishwasher, or even adding a double oven. Save time by hiring a plumber to install an
instant hot water faucet
. With the availability of smart gadgets and
smart appliances
today, you can easily manage your kitchen — from shopping lists to appliances — from your phone. This can save time and improve safety. Turn on lights with your phone at night or ensure your oven is off while you are away from the house. On your way home with carryout? Preheat your oven from your phone and then quickly warm the meal.

Increase the storage with distinctive features that are practical and instantly upgrade your space for a high-end look. Adding pull-outs for garbage and recycling is a must. Also consider increasing the storage under your island to keep the kitchen tidy. Think about installing open shelving to transform the area so the kitchen's atmosphere is airy. And don't forget about custom drawer organizers; these details convey a high-end, luxury feel.
Create a spa-like bathroom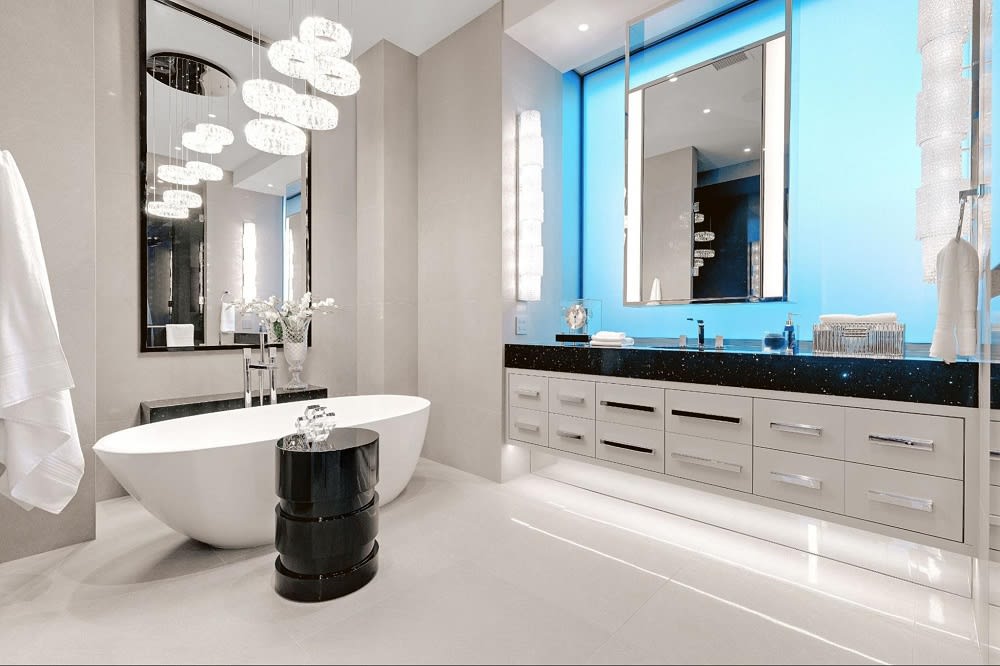 Photo courtesy of Pexels

Creating a home spa provides an immediate luxurious upgrade to your master suite. Relaxing after a long day becomes an easy part of your everyday routine when the perfect amenities are at your fingertips. Taking care of yourself and ensuring you are on a true wellness journey will make for a healthier lifestyle. Find inspiration from luxury hotel suites. A free-standing whirlpool tub in the center of the room can provide an excellent focal point and create a soothing atmosphere.
Install heated floors throughout the bathroom and towel warmers so relaxation extends beyond the tub. You might also consider installing an
electric fireplace
for those cooler South Carolina winter evenings. It will warm your bathroom and provide an ambiance that makes your spa-like bathroom your favorite room in the house.

Another luxury trend to consider is a steam shower. This upgrade can include a steam generator, a seating area, and a rainfall shower head. Steam showers provide therapeutic benefits because inhaling moist air into the lungs works much like a vaporizer but on a larger scale. Steam can improve circulation and reduce stress. Add a few drops of your favorite essential oil to create the perfect atmosphere.

Unique details are imperative to ensure your bathroom has the most upscale and distinctive features. Custom cabinets with clever built-ins, impressive vanities, and marble-cut sinks and backsplashes reflect an elegant and refined lifestyle. Elevating your bath to the luxury level requires thoughtful and intentional finishes. Bring the natural world indoors by adding plants and other organic aesthetics to your design.

Ready to integrate a bit of technology into your bathroom? Consider installing a discrete flat-screen TV and state-of-the-art sound system to ensure a truly luxurious experience while sipping on a glass of wine and enjoying a long soak in the bathtub.
Build an innovative wine storage and bar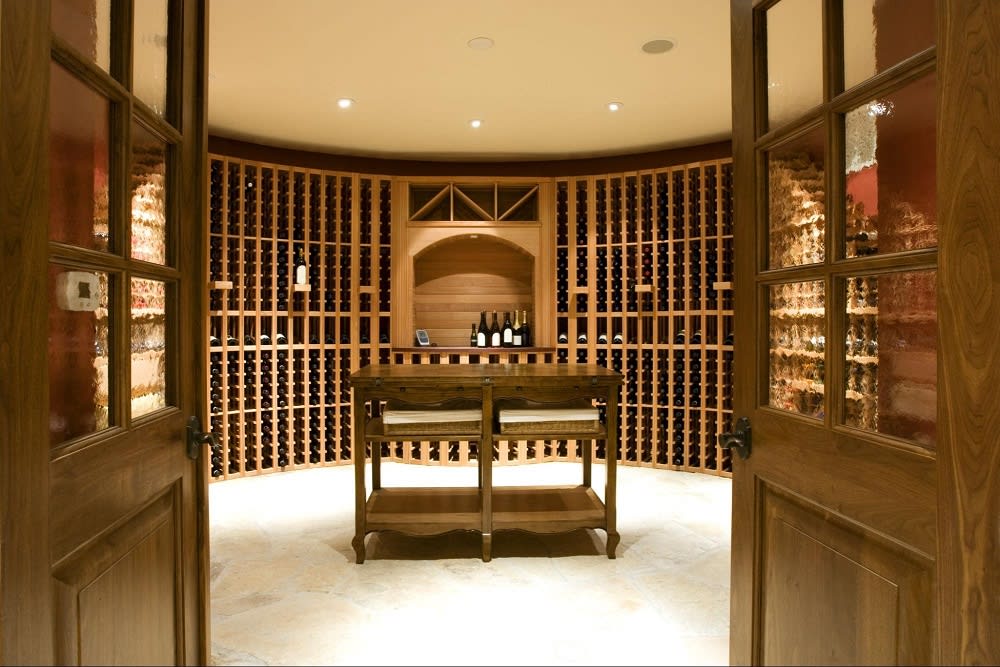 Photo courtesy of Shutterstock
If you are looking for an upgrade showstopper, consider installing a
spiral wine cellar
. This innovative feature is installed into your floor and lets you store wine with humidity control, temperature control, and built-in ventilation. This impressive upgrade delivers an enviable wow factor and a dose of practicality. The spiral wine cellar system stores between 1,000 and 1,900 bottles of wine and comes with various doors and lighting options.
Or consider dedicating a space in your living area for a wine room. While lower levels are good options, you can transform any living space into a custom wine storage and bar area. Adding an island or narrow wine-tasting table will set the stage for a polished and sophisticated evening of refreshments and gourmet delights. Pull-out drawers are a handy way to keep your wine within easy reach as well as protect it from dust and sunlight. Revitalize your
wine glasses
and barware, including decanters, chillers, and wine glass storage, for a finished look and feel.

Once your bar is ready for guests, evaluate your seating options. A high-top table or a set of comfortable chairs offer places to relax and enjoy your favorite vintage. Ensure the seating reflects your bar design while creating an inviting and comfortable atmosphere. Designing a lounge area with small tables, armchairs, or benches allows ample seating for guests to sit and socialize.
If you are looking for a local real estate agent who can provide the latest information about
homes for sale in Mount Pleasant
, current market trends, pricing, mortgage rates, and more, contact
IOP Residential Real Estate
. The team's experience with exclusive property transactions will make your Lowcountry dreams a reality. Click
here
for additional information about available houses for sale in Mount Pleasant.

*Header photo courtesy of Shutterstock