Tucked into the mouth of the Charleston Harbor,
Sullivan's Island
is a gorgeous coastal town that charms visitors and residents alike with its beauty and tranquility. The island offers a calm quality of life while providing culture, community, and a good mix of things to do. Homes for sale on Sullivan's Island are highly sought after, and those people who have obtained residence in this area cherish their occupancy. The zip code is one of the most exclusive in South Carolina, and that's for one simple reason: people love living here. Discover the six top reasons people love calling Sullivan's Island home.
1. South Carolina's beauty and charm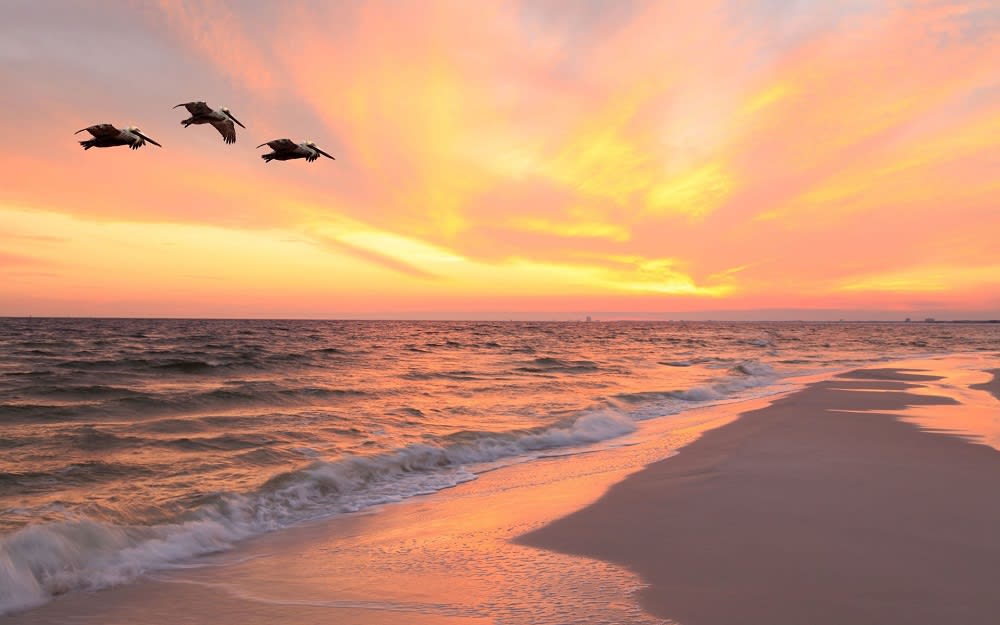 Sullivan's Island offers 3.3 miles of beauty and charm, from its serene Atlantic beachfront to its gorgeously crafted homes. Don't let its small-town size fool you: it holds plenty of allure.

One aspect of the town's beauty that cannot be understated is the sun, namely the sunrises and sunsets. There is nothing quite like starting and ending your day under the South Carolina sky. On Sullivan's Island, sunrises and sunsets feel nothing short of magical. The surrounding beauty of the island's native plants and species, along with the coastal water, make the sun's movement mesmerizing. Residents love waking up to a new sunrise every day and relaxing under the sunset as each day concludes.
2. Water sports

With the town's 2.5-mile stretch of Atlantic beachfront, water sports are unsurprisingly some of the favorite activities of residents. Water recreation is a big draw for residents and visitors alike. Various popular water activities to either thrill or relax abound in the ocean surrounding Sullivan's Island.

Aquatic adventures on Sullivan's Island include kayaking, sailing, fishing, kiteboarding, and paddleboarding. Residents delight in spending time on the water at their leisure. Should you find yourself on Sullivan's Island, and should you find yourself drawn to the ocean recreation, the fresh air and cool ocean breeze will make your water adventure something you want to enjoy. If water activities don't appeal to you, you can still enjoy time on the beach by sunbathing, looking for seashells, taking a leisurely walk, or renting a bicycle, which comprises some of the other activities Sullivan's Island residents adore.
3. A rich, fascinating history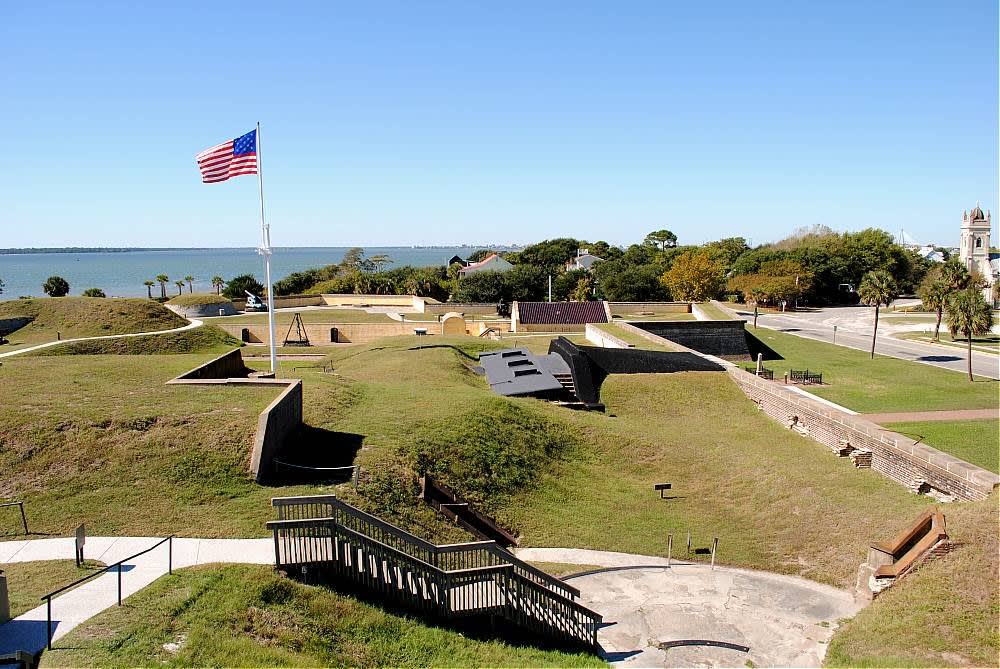 Photo courtesy of Charleston SC Visitors Guide
While Sullivan's Island is small, it is home to some big history involving the Revolutionary War and Edgar Allan Poe. The National Park Service cites the
Battle of Sullivan's Island
as the first decisive patriot victory over the British Royal Navy. The victory shocked the world and protected Charleston during a critical stage of the war. One outcome of the war was Fort Moultrie, a park service site open to the public. A famous former soldier stationed at Fort Moultrie was esteemed author Edgar Allan Poe. It was at Fort Moultrie that Poe wrote the short story, "The Gold-Bug." The setting of Sullivan's Island served as the background for his story. Poe was stationed at Fort Moultrie from November 1827 until December 1828.
Drayton Hall, circa 1738: America's oldest unrestored plantation home



Aiken-Rhett House, circa 1820: Most intact urban complex



Nathaniel Russell House, circa 1808: Grand Federal townhouse featuring a free-flying staircase



Fort Sumter National Monument: The place where the American Civil War began, April 12, 1861
History surrounds Sullivan's Island, making it possible to step back in time. If you want a peek into this town's history, delightful carriage and informative walking tours are a great way to learn more about the area's past as you travel charming — and some cobblestone — Charleston streets.
4. Lowcountry cuisine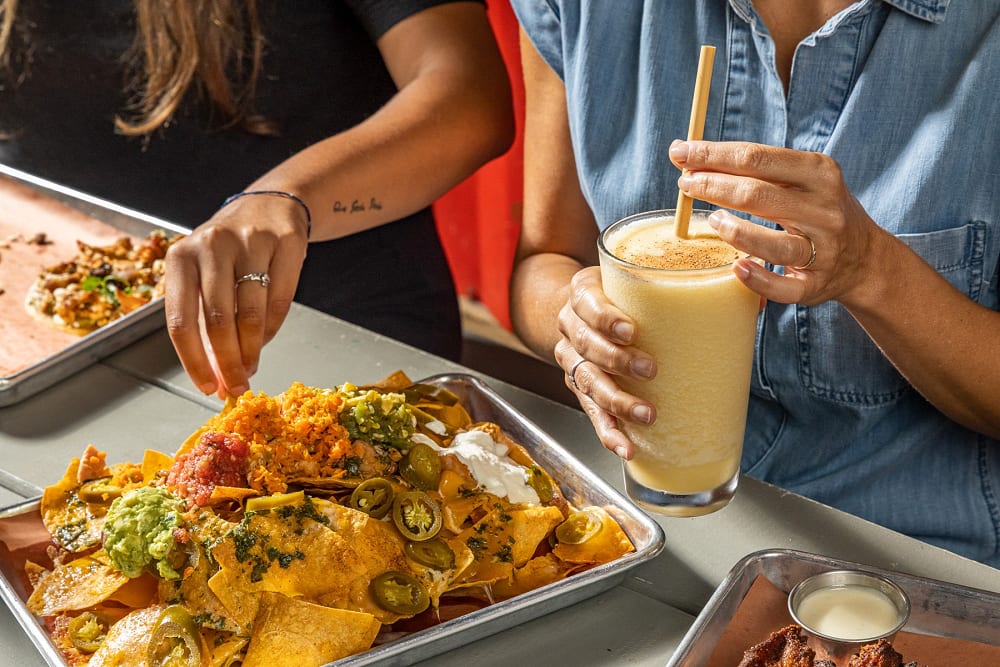 Photo courtesy of Home Team BBQ

Sullivan's Island is also loved for its dining scene. From fresh seafood to a grilled burger, there are a variety of tasty offerings to enjoy.
Poe's Tavern
gets diners in the literary spirit with burgers like the Raven and the House of Usher. The tavern also offers gluten-free options, wine, beer, fish tacos, and more.
Dunleavy's Pub
brings a bit of Ireland to Sullivan's Island. A family-owned restaurant, the pub offers traditional fare with some vegetarian options. Diners can sit indoors or outside, listening to live music when available.
Home Team BBQ
is another local favorite. Carefully smoked meats delight the senses with some of the most fantastic BBQ in South Carolina. This eatery occasionally features live music by local and touring artists. One block from the beach, Home Team BBQ is great for dining in or taking an order to go. When diners are hungry for authentic Mexican cuisine, they go to the local favorite
Mex 1 Coastal Cantina
. Freshly squeezed margaritas and ice-cold beer await patrons after a day of fun in the sun.
These are just a few examples of the dining possible on Sullivan's Island. The relaxing atmosphere offered by the various dining establishments is more than conducive for wonderful gatherings with friends, making one more reason why the locals love this scene so much.
5. Arts and culture scene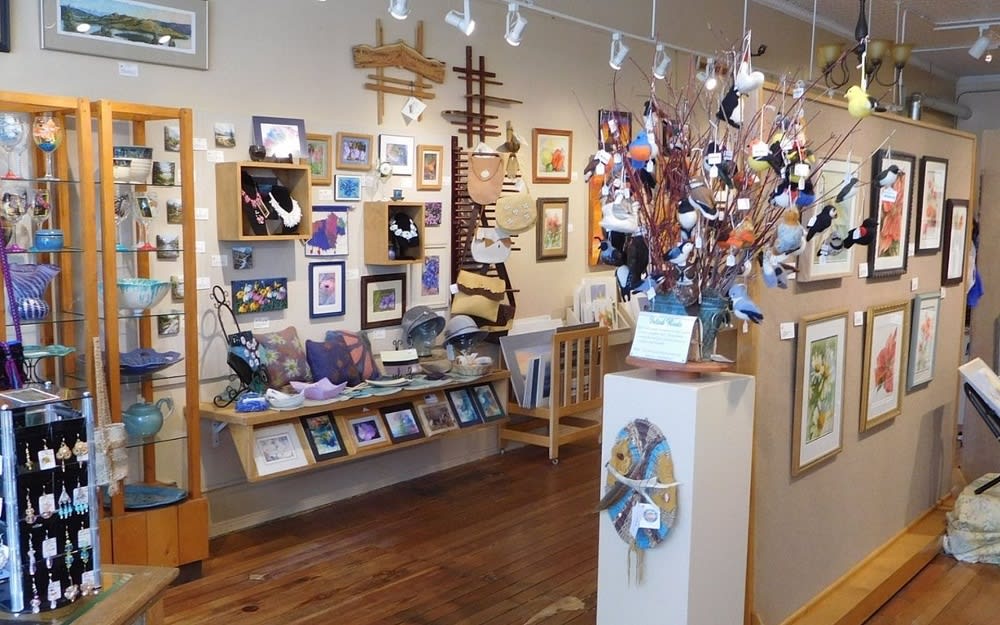 Photo courtesy of Sandpiper Gallery
Also appealing to residents is the town's arts and culture scene. The
Sandpiper Gallery
is an inviting showcase of eclectic and unforgettable art. Visitors can browse the multiple offerings produced by exceptionally talented artists using various mediums.
Arts and culture are also found at the
Battery Gadsden Cultural Center
. The center presents programs and events featuring the visual and performing arts. Live theater is just one form of art found at the center.

Nearby Charleston is home to other various art attractions, theaters, and more. Art galleries, musical performances, and live theater with mystery or comedy themes are just a few examples of the cultural offerings that await visitors to Charleston. The close proximity of Sullivan's Island to this vibrant city means that the town's residents can easily step outside of their calm community to enjoy the city's various entertainments.

Whether Sullivan's Island residents enjoy shopping for local art or attending a play, they have plenty of South Carolina arts and culture to keep them entertained.
6. The amazing sense of community
Living on Sullivan's Island makes one a welcomed member of a strong community, whether they are a permanent or summer resident. Small-town charm and a relaxed atmosphere are why residents are proud to call Sullivan's Island home. Everyone in this tight-knit community knows each other, and because Southern hospitality is strong, everyone is genuinely nice.

The Ben Sawyer Bridge, once a victim of Hurricane Hugo, stands strong today as a welcoming port for residents and visitors alike. Parks and recreation areas, an island school system, churches, and the Edgar Allen Poe Library are a few examples of the services offered on Sullivan's Island that add to its community appeal.

Residents meet with friends and gather fresh dairy, vegetable, and meat products at the island's farmer's market. Volunteer opportunities abound at various organizations. Residents also contribute their time and talents to historic preservation studies and other government opportunities. Sullivan's Island is a place where a quick trip to the island post office may result in an informal chat with a friend. The down-home spirit of this town immediately makes newcomers feel welcomed and embraced by the community, and this community feel is one of the primary reasons residents love living here.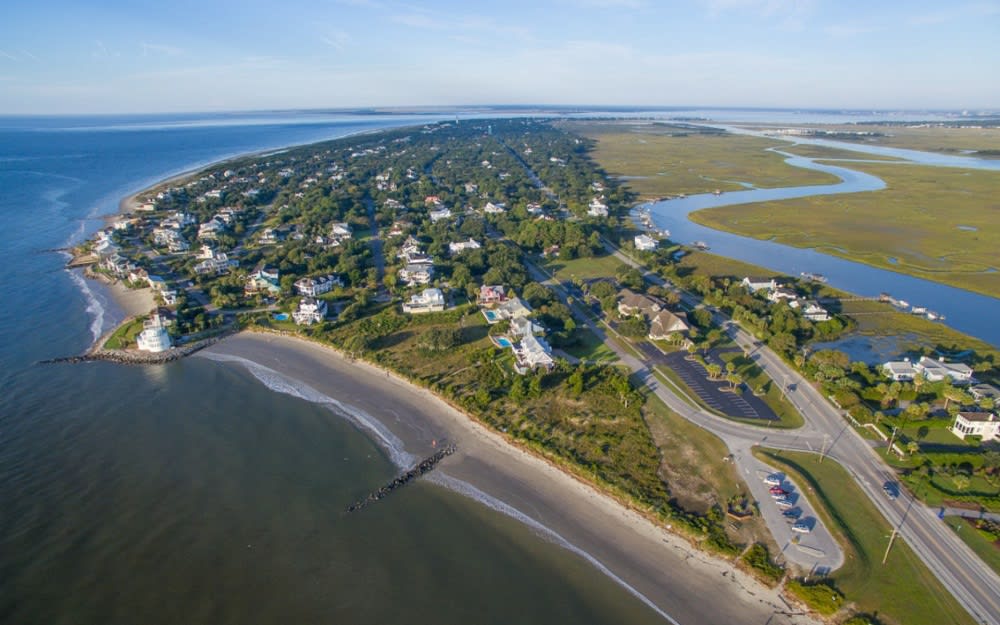 Contact IOP Residential today to start your Sullivan's Island home search
Should Sullivan's Island be your next home? If these six reasons describing why residents love living on Sullivan's Island appeal to you, consider purchasing one of the homes for sale on Sullivan's Island. Take the first step toward your dream home purchase by reaching out to the
IOP Residential
team today.
IOP Residential is a luxury real estate firm owned by Amy Rogers. She and the agents working with her bring years of experience, a surplus of local knowledge, and the necessary community connections you might need to secure your shot at finding your Sullivan's Island dream home.
At IOP Residential, we take our job to connect buyers with sellers seriously. It is our goal to find you the house that will become your home.
Connect with us online
or call us at 843-242-8883 to get in contact with a knowledgeable Sullivan's Island real estate agent. You can also email us at
[email protected]
.

Join Sullivan Island residents who awake to incredible sunrises and wind down to gorgeous sunsets. Let's find your Sullivan's Island dream home together. We look forward to hearing from you.